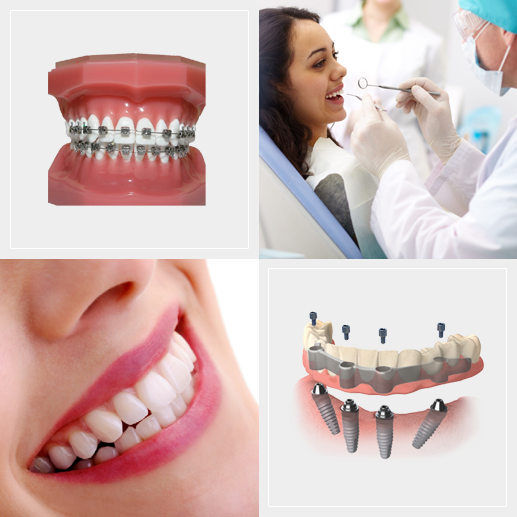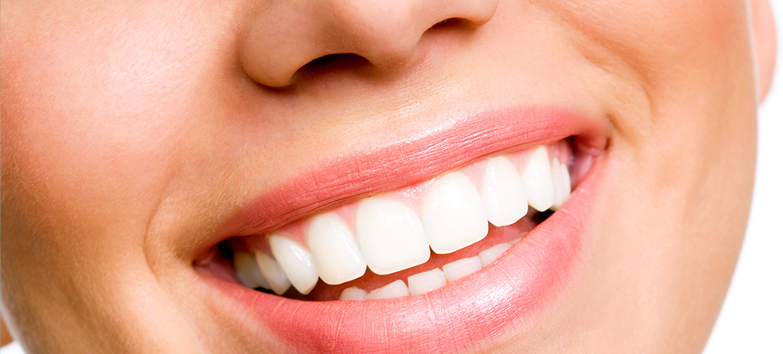 Beautify your smile and appearance with cosmetic dentistry
Cosmetic dentistry is a comprehensive oral care that combines art and science to optimally improve dental health, aesthetics and function. It focuses on improving the appearance of a person's teeth, mouth and smile. Cosmetic dentistry is done for a variety of reasons like looking younger, or for a confident smile.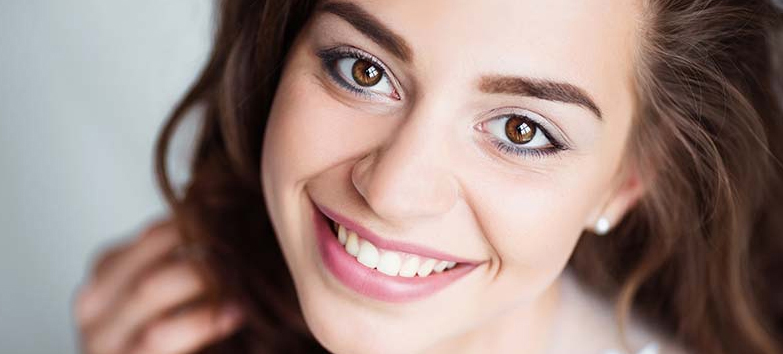 The latest advances in technology focus in natural-looking, tooth-colored dental materials that make today's cosmetic dental treatments more durable and predictable than in the past years. Also efforts are made to preserve most of the natural tooth structures through cosmetic dentistry techniques. Smile designing is the one which improves the appearance of the smile through one or more procedures such as teeth whitening, bonding, tooth reshaping, dental veneers, dental implants, dental crowns, orthodontics, and cosmetic gum surgeries. The designing helps to develop a customized smile.
Cosmetic dentistry procedures we follow are: Bonding
Chipped or broken teeth may be repaired by a procedure called bonding .Dental composite material with tooth colour is applied to surface of the tooth and then sculpted into shape, contoured and polished making the crack or chip invisible.
---
Teeth whitening (teeth bleaching)
More often Teeth are stained by smoking, food, drink (coffee, tea or red wine) or poor oral hygiene. Bleaching the teeth can enhance the appearance of your smile. Dentist supervised treatments remain the recommended procedures for lightening discolored teeth.
Contouring
Dental reshaping and contouring is a procedure to correct crooked teeth, chipped teeth, cracked teeth or even overlapping teeth in just one session. It is also known as tooth reshaping, The dental contouring procedure can even be a substitute for braces under certain circumstances. It is also a procedure of subtle changes. A few millimeters of reduction and a few millimeters of tooth coloured laminate can create a beautiful smile when performed by a cosmetic dentist, with no discomfort to you. Tooth reshaping, or dental contouring, is commonly used to alter the length, shape or position of your teeth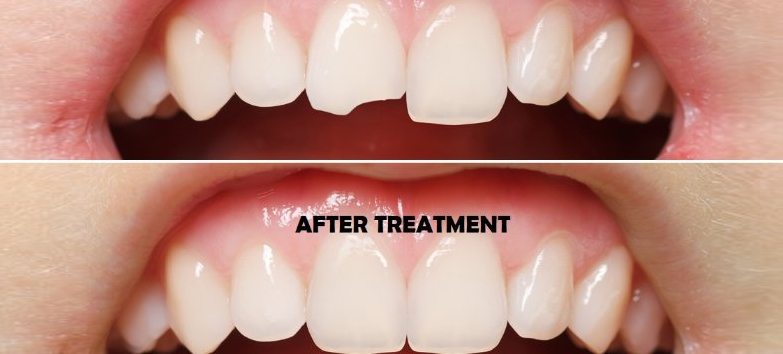 Dental Veneers
Dental Veneers are composite or porcelain ultra-thin custom-made laminates, that are adhesively bonded to the surface of a tooth to correct and repair chips and cracks that will improve a worn appearance or severe tooth discoloration. Veneers are also recommended if you have gaps in your teeth or if you have not had success with teeth whitening.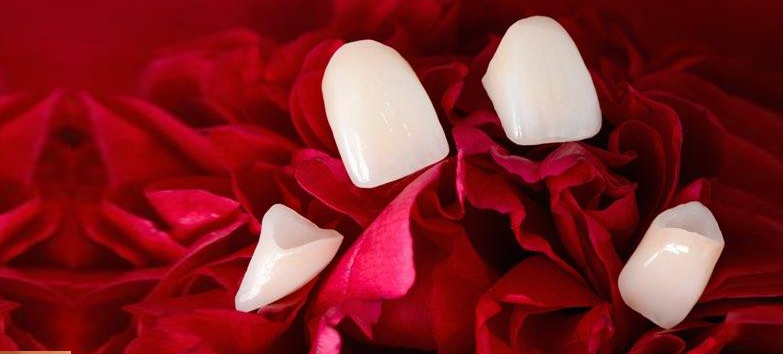 Dental Bridges
Dental Bridges are false teeth, known as a pontics, which are fused between two porcelain crowns to fill in the area left by a missing tooth. The two crowns holding it in place that are attached onto your teeth on each side of the false tooth. This is known as a fixed bridge. This procedure is used to replace one or more missing teeth. Fixed bridges cannot be taken out of your mouth as you might do with removable partial dentures. Bridges can reduce your risk of gum disease, help correct some bite issues and even improve your speech.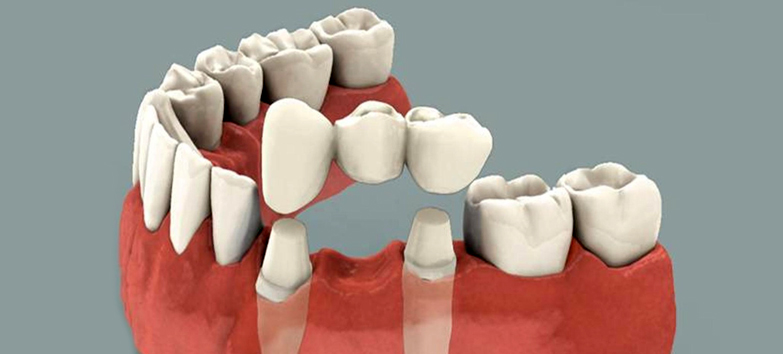 Complete Dentures
Dentures are a set of replacement teeth for teeth that are missing. Partial Dentures take the place of only a few teeth and prevent the others from changing position. If all the teeth are gone, the person would need complete dentures, which replace every tooth in the mouth.